Port Alfred, Eastern Cape | Whale Watching Towns in South Africa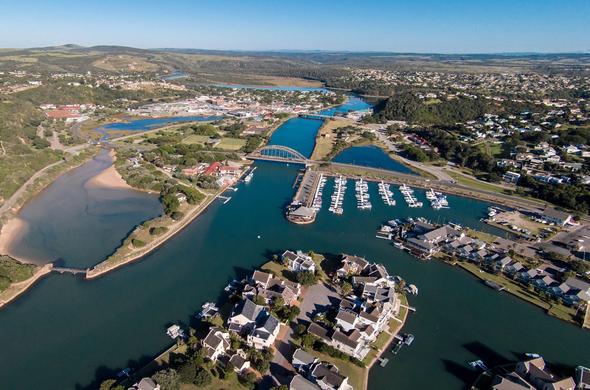 Port Alfred is one of the Eastern Cape coast towns that offer whale watching between July and December.
Also known as Kowie River.
This was once a commercial port
, but it's been a long, long Port Alfred or Kowie, as it is affectionately known to the locals. What this means is that it has been a very long time since anything larger than a ski-boat has attempted the rather tricky river mouth launch.
It is a lovely little town with a fabulous golf course, wonderful surf and some pretty good diving. A lovely
gentle 2 day canoe trail
takes advantage of the
tidal nature of the Kowie River
, paddling upstream on the flood and down on the ebb. The beach is long and practically deserted, so you can walk for miles.
A full-time dedicated flying school has taken over a disused military air base and offers a range of full time courses. There are a few interesting nature reserves and the many rivers which enter the sea close by, form peaceful
lagoons that
offer safe bathing and boating
. This is a very popular family holiday destination, with loads for the kids to do.
Port Alfred is about 60 kilometres (37 miles) from Grahamstown (which is on the N2), and almost midway
between Port Elizabeth and East London
on the coastal R72. Although there is an airfield, the nearest airport is Port Elizabeth or East London.