Jeffreys Bay | Whale Watching Towns in South Africa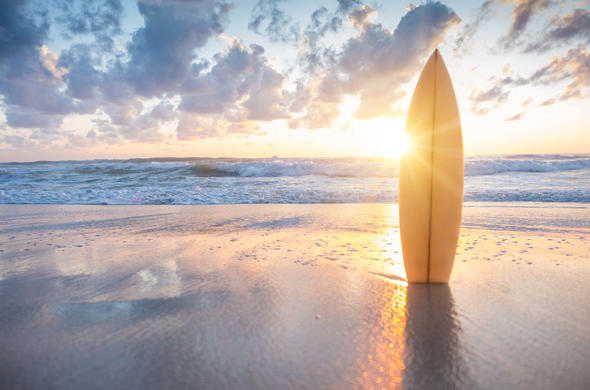 Surf City! Jeffreys Bay is one of the mandatory stops on the world surfing circuit. There is a very well developed beach culture in South Africa
Accommodation options range from camping and backpackers to nice guest houses. Jeffrey's Bay is about an hour's drive from Port Elizabeth.
Jeffreys Bay is a mixture of stunning beaches, endless summers and a relaxed way of living. The beaches are safe and just right for summer fun and water sports, making it one of the best vacation destinations.
Jeffreys Bay has a lovely climate with rain scattered along the coast throughout the year. Summer is wonderful with a very temperate humidity level. Winter is mild, allowing water sports to be conducted all year round.
Jeffreys Bay has the Shell Museum
, with a stunning ensemble of shells collected from many beaches. Visitors may collect shells as well. There are a few small nature reserves, like the Kabeljous Estuary and Nature Reserve.
The
Noorsekloof Nature Reserve
is a 28.7 hectare reserve. You can see small buck and many birds. There is the Seekoei River Nature Reserve (a bird watchers paradise) which is on the Seekoei River estuary.
For domestic and connecting flights,
Port Elizabeth's Airport can be used
, which is 70 kilometres (43 miles) from the Jeffrey's Bay. There are car rental facilities available at the airport.