exciting Whale watching
destinations in the world. Whale watching is an unforgettable experience and visitors travel far to see these magnificent denizens of the deep.
Hermanus
or
Grootbos Nature Reserve
in Gansbaai offer amazing land or boat-based whale watching opportunities. Visitors can also spot Southern Right Whales on the
South Africa Whale Trail
or
De Hoop Whale Trail
during leisurely walks along the scenic South African coast. The best season for this is from July to November.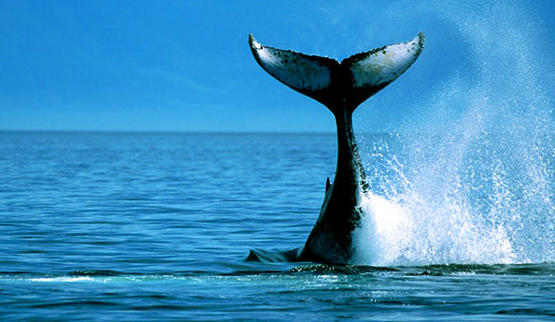 Plettenberg Bay Whale Watching
Plettenberg Bay is a Whale watching haven with Southern Right Whales being around for the whole Whale season and when they leave in early November, the Humpback Whales arrive with their calves. The Humpback Whale families usually stay until late December or early January. Plettenberg Bay Whale Watching Hotels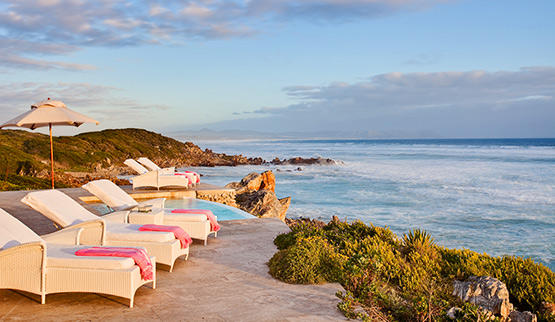 Hermanus Whale Watching
Hermanus has proclaimed itself the Whale capital of the world, and not without good reason. The town even has its own Whale crier, a man that walks around blowing a kelp horn to inform everyone of the whereabouts of the Whales. Hermanus also has an annual Whale Festival in September. Hermanus Whale Watching Hotels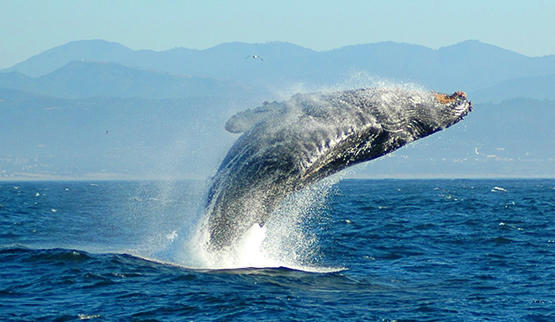 Knysna Whale Watching
Outstanding Whale watching opportunities exist in Knysna, a breathtaking town along the Garden Route. Excellent Whale viewpoints are at Brenton-on-Sea and the magnificent Knysna Heads at the entrance to the Knysna Lagoon. Whales have been known to enter this tranquil lagoon in Knysna. Knysna Whale Watching Hotels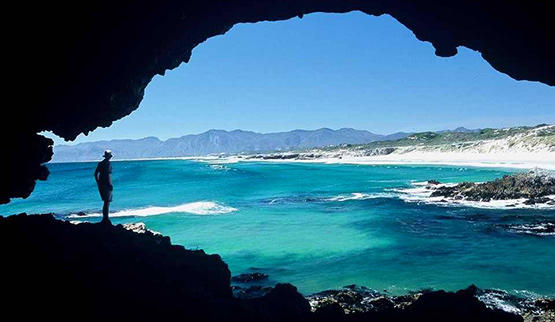 Garden Route Whale Watching
The famously scenic Garden Route stretches from Mossel Bay in the Western Cape to Storms River in the Eastern Cape. Southern Right Whale watching (June-November) can be enjoyed at picturesque Garden Route towns, such as Witsand, Stilbaai, Mossel Bay, Wilderness, Knysna and Plettenberg Bay. Garden Route Whale Watching Hotels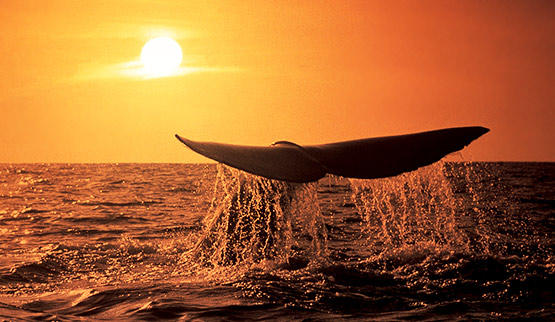 Whale Watching in South Africa
South Africa's Whale Route stretches from Doringbaai, south of Cape Town in the Western Cape, all the way along the coast to Durban in KwaZulu-Natal. That's nearly 2000 kilometres of Whale watching coast. It includes several sections famous for their beauty, such as the Garden Route. Southern Right Whales leave Antarctica in June, and swim thousands of kilometres to mate, calve and entertain avid Whale watchers along the Cape Whale Coast of South Africa. Enjoy boat or land-based Whale watching in Hermanus, Grootbos Nature Reserve or Knysna and Plettenberg Bay, South Africa.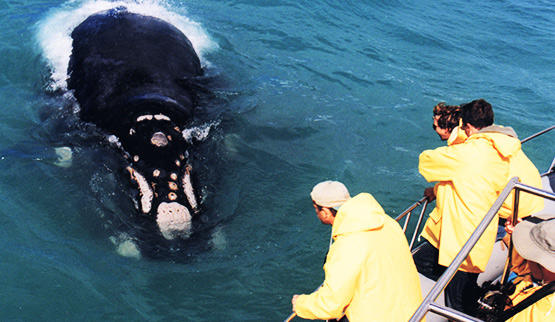 Land Based and Boat Based Whale Watching
Land-based Whale watching can be just as exciting as Whale watching by boat, as these fascinating creatures sometimes come very close to shore. Hermanus and De Kelders near Gansbaai is definitely the best place for land based Whale watching. Whale watchers will be delighted to know that Southern Right Whales come very close inshore between June and December each year. Boat-based Whale watching is growing in popularity. Government issues limited permits for this, as to keep this practice non-intrusive to Whales. Learn about Types of Whales you may see.
Whale Watching Lingo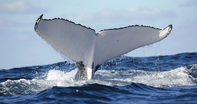 Blowing: Expelling air from the lungs accompanied by a spout of water vapour, V-shaped in the case of the Southern Right.
Breaching: The whale completely emerges itself out of the water.
Lobtailing: Slapping the surface of the water with the tail.
Spyhopping: Lifting of the head vertically out of the water.
Grunting: A bellowing sound most often used at night possibly as a form of communication.
South Africa is undoubtedly one of the most